ARC Workplace
Here is a good reason for you to not work from home
Photos Jørn Tomter / tomter.net
What is ARC?
We're a neighbourhood workplace, designed to provide a professional work environment without getting on a bus or a train. We offer full office functionality in a design-led interior at a pragmatic price on a 3x month basis.
We also have a takeaway canteen, event space (with live streaming) and a fully-equipped conference room to hire. We sometimes moonlight as a lifestyle location too.



Where are you located?
Just one minute from Homerton station, on the ground floor of a residential block. We're the first people to occupy the space since it was developed more than 4 years ago, and we've loved bringing it to life and getting to know our neighbours

Who is behind it?
Hannah Philp and Caro Lundin are ARC Club's founders. Caro is an architect, responsible for everything from ARC's brand to its furniture and mugs, and Hannah is a business brain with a passion for social causes. Lucy is the people person who heads up our Ops, while Ashley left a lifetime of freelancing to oversee our comms and strategy. You can look forward to meeting either Martin or Nina on site, welcoming visitors or putting their considerable photography and graphic design skills to use. Francis is three. He thinks ARC is Hannah's house.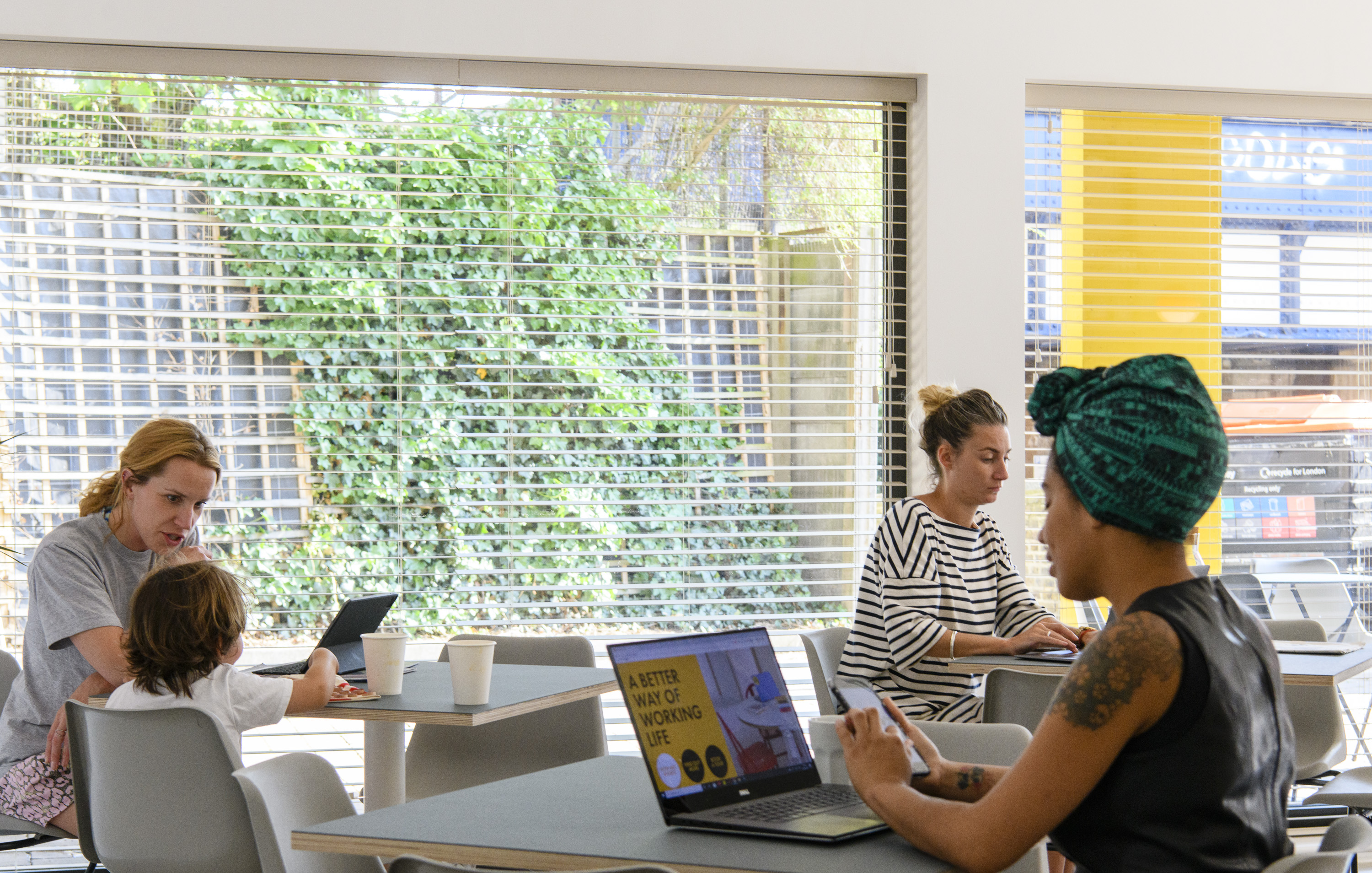 When is it opening?
We formally throw down the welcome mat on Monday 6th July - but our first members can use the space from this Monday. It's three months later than we planned to open our doors but we feel lucky to be launching a new business at all at this time. The AllPress coffee machine gets cranked up every day from 9am. See you in the canteen!

Who is your target group? People in Hackney who've had enough of working from home - whether they've got their own business or they're just waiting for their office to reopen. We're proud to welcome anyone and everyone with a local perspective looking for a place to get their work done.


What kind of events are you planning?
Professional development, open workshops, shindigs - you name it. Anything we can think of to inspire and support our members, and champion talent, ideas and initiatives rooted in Hackney. We won't be launching our events programme until September when social distancing is, we hope, over. But we can't resist throwing a little Welcome Party for local residents from 2pm - 9pm on Sunday 26th. You are all invited.

Anything else please add:
We're keeping members numbers down over the summer (in keeping with our very rigorous Covid-19 Action Plan) but there are still a few spaces left and we will be steadily increasing capacity during the year. If you'd like to come and work alongside us, visit our website and book a tour now.

arc-club.com
@arc_club_

ARC
72-76 Digby Road
E9 6HX.