More Than Food
Photos by Jørn Tomter / tomter.net
Kingsmead Community Food Response is an
amazing synergie of people there for each other.
Find out how to help the young leaders.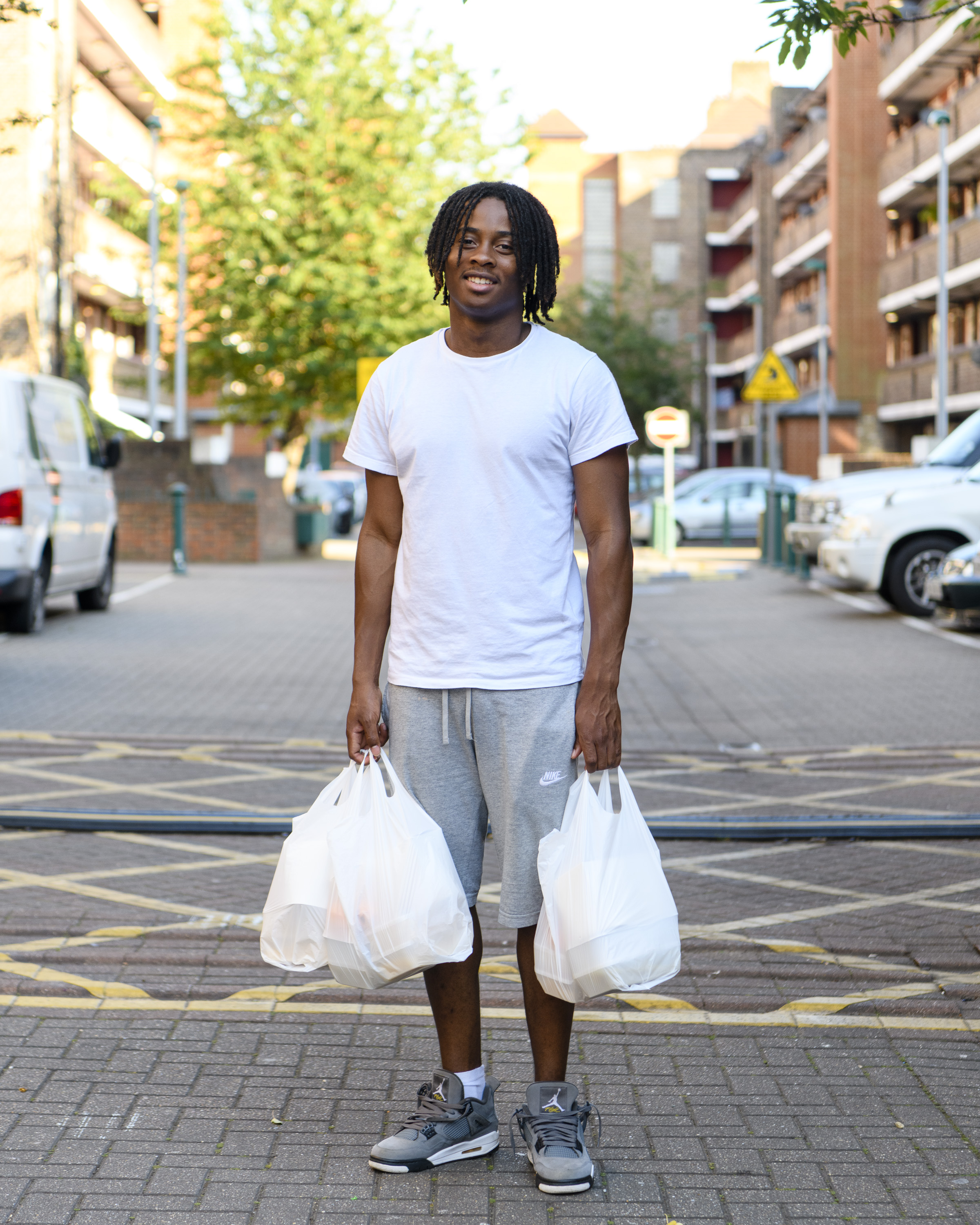 What is the name of the project?
Kingsmead Community Food Response

Can you tell us what it is and what you have been doing during lockdown?
For over 11 weeks Made Up Kitchen and Concorde Youth have been transforming surplus into abundance, cooking and delivering 1100 meals a week and 100 bags of fresh fruit and veg to our local community.
We improvise with surplus fruit and veg donated on the day and create 6-8 dishes that make up a food pack so people can mix and match meals to have more choice.
The dishes reflect our diverse neighbourhood, and many different parts of our community that may never have met before have come together to support and nourish each other.



What's your opinion that food is more than something you just eat?
Cooking and sharing food is one of the simplest ways to show care, to support, to connect and find your way to be of service whilst also nourishing yourself.
We've been running "Peoples' Kitchen" Community Feasts for years, inviting strangers to improvise a buffet banquet together, with the knowledge that everyone in the room has something to teach and learn…
Food is culture, belonging and comfort as well a basic need. There are dishes that will always remind you of home, and at a time when everything has felt challenging, we wanted to bring all of this through the food we provided to our neighbours.




What is the link with Concorde youth centre?
From the beginning we worked with Concorde Youth Centre and wanted to make a true community response, to provide opportunities to empower others to help make a positive mark.



What do they do for this project?
Young people from the area are involved directly in cooking food, packing and delivering meals, planting seedlings, filming and documenting what was going on and interviewing locals.



What is the crowdfunding campaign about?
We soon realised that we have young leaders in our neighbourhood, and young people who are striving despite lack of recourses, support and opportunities.
Providing food maybe at the heart of what we do but we wanted to cook up more solutions that provide long term change whilst championing the beauty and talent of our young people.
The "Young Leader's Fund" is a way to create more resources for young people in the area. It's not just about surviving the current crisis, it's about surviving the crisis that is the future: Real change happens from providing computers so our young children can complete schoolwork, and filmmaking equipment so they can change the narrative of how young Black people are portrayed.
With systemic imbalances in our society it's going to take each of us playing a part to create a fairer platform... This is our little part: We are asking each other to give a little... share more... so our future can be more...


Crowdfunding with the beautiful film made by local young filmmaker Adefemzo: https://gf.me/u/x9wb2g

You can keep up todate with what they're up to here:

@madeupkitchen
@concordeyouth


facebook.com/madeupkitchen
madeupkitchen.co.uk

Kiran Chahal is the energy behind Kingsmead Community Food Response.